Barber products Lilien MEN-ART
Find your personal style
Discover new men's beauty products to find your hidden uniqueness to stand out from the crowd.
Treat yourself with beauty care you need right here and now.
Try shampoo, oil or wax with all of the benefits of nourished hair and beard.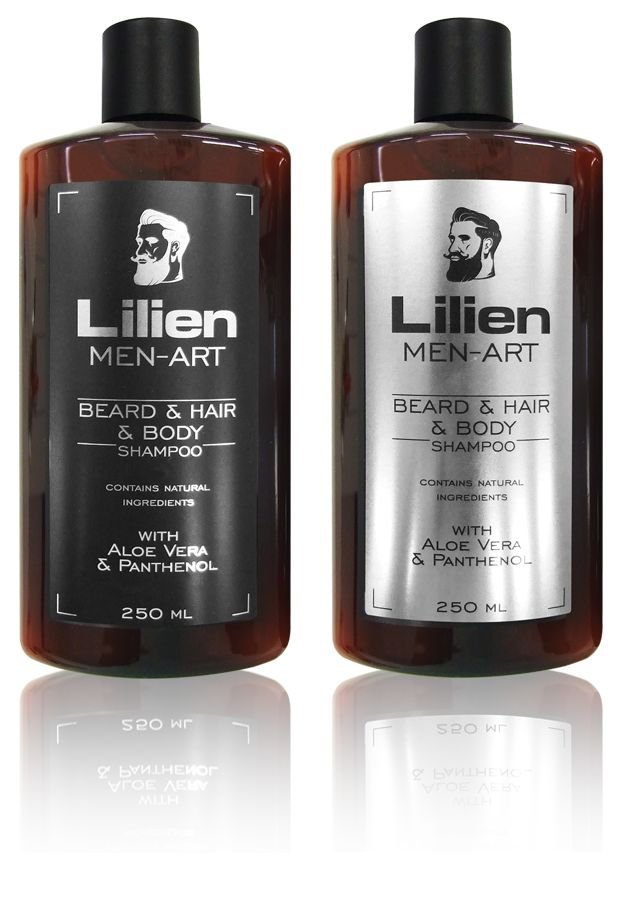 Shampoo LILIEN MEN-ART will awaken the naturalness of your hair
Shampoo LILIEN MEN-ART will The shampoo excels in its specific composition, which is enriched with exceptional ingredients of lanolin and colloidal oatmeal. It will give your body cleansing, moisturizing, protective, soothing and antioxidant effects. Lanolin softens and smoothes the skin.
Your hair will be healthy looking, supple, shiny so the comb will no longer be your enemy. The shampoo gives the men a shiny and smooth appearance. Thanks to this you will have a twinkle in your eyes. And there is nothing more pleasant than ruffling your hair or beard and feeling incredible freshness and fragrance.
Let your natural beauty dazzle all day. And it's right for you. Take beard, hair and body shampoo into your hands. From now on, it will become part of your daily cleansing ritual.
Try the rich care of nourishing oil
The original composition of oil attracts at first sight. It contains natural oils enriched with the presence of exceptional oat oil and vitamin E, which acts as an antioxidant. Oat oil regenerates, restores elasticity, softens and hydrates. It excels in a composition that contains lipids that are part of human skin. The application is very simple. Oily skin will be a thing of the past.
With the oil in your hands, you will feel the atmosphere of the Nordic countries, where you will find fields of oats. Extract of these are part of oat oil, which takes care of skin renewal and hydration.
Your hair, beard and skin will be awakened to a rich and fulfilled life. And thanks to the exclusive beard and hair oil. It will make sure that ordinarity does not obscure your face.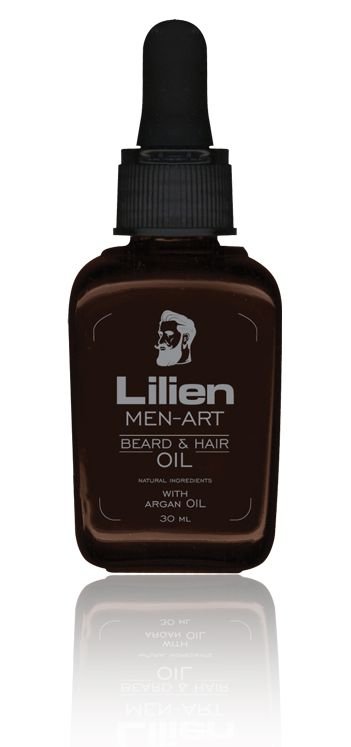 Right time for beard & mustache waxes that give a powerful hold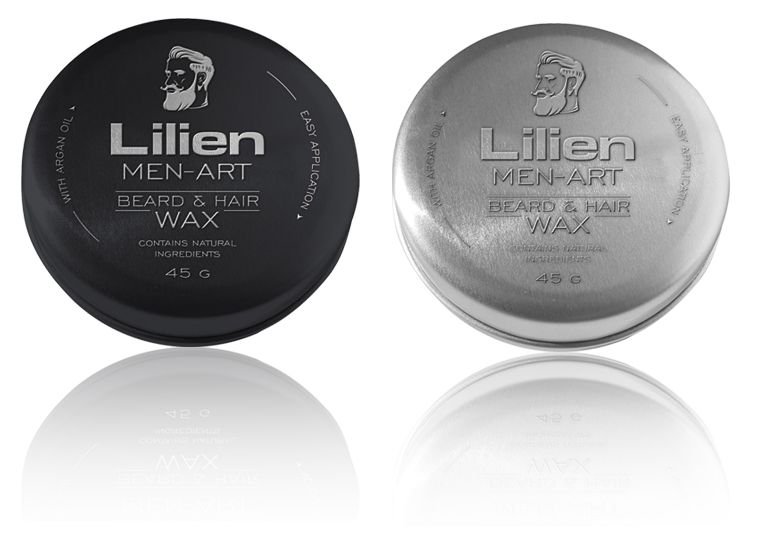 Try beard & hair powerful wax with a gentle fragrance for men.
The fixation effect and matte look will ensure a comfortable feeling for a new start of your day.
Cold pressed organic oils and beeswax take care of the shape, shine and nourishment of your beard and hair.
With barber products LILIEN MEN-ART you get a unique and distinctive manly look, whose limits you set yourself. Such care will be appreciated by men who like to use high-quality cosmetic products, thanks to which they underline their natural essence.